Pan Arab Web Awards Official Website
Member of Excellence Awards Academy
From the year of 2000 ... numerous of awards & years of Success
We are proud to announce the launching of the 18th Excellence Web,  App, SM & Strategic Web Awards.
The 18th edition focuses on Website, Mobile Applications, Social Media and Strategic Websites in particular.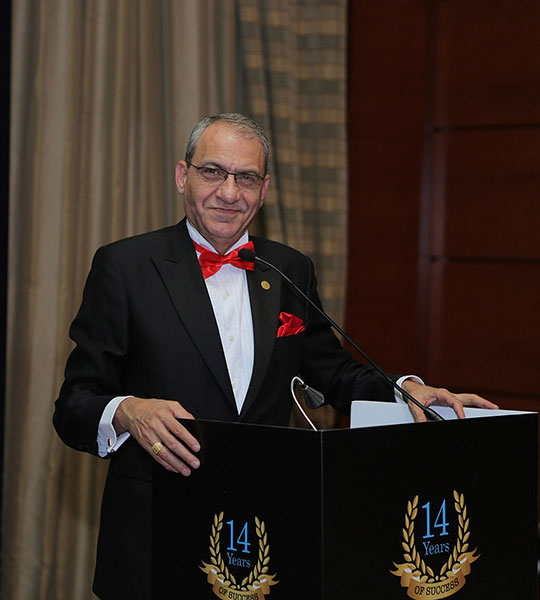 Your website remains the first after appearing Social applications, because your account on these apps are not belong to you, and they may be discontinued your account at any moment based on two reports only from people who want to hurt.
Your website is really an image of your company and a content protection center.
Pan Arab Web Awards (PAWA) aims to serve as an inspiration, archive and at the same time reward creators for their skills so that they continue to improve it. It also promotes the innovative spirit in several fields (IT, Government, Banking, Tourism, Community, Achievements) to meet professional and international standards, to promote intellectual and knowledge sharing opportunities, as well as to develop an interactive proactive and reactive community that aims at providing recognition to the respective sectors in the most superlative way. Furthermore, PAWA Programs are an encouragement for all sectors to showcase their achievements and be more involved in Excellence in respective fields providing therefore better services.
Through Pan Arab Web Awards, participants from web/app/sm companies and web/app/sm owners have the opportunity to widen contacts and networks, foster co-operation, enhance knowledge, build capabilities and exchange information, Pan Arab Web Awards is a platform for creative people to showcase their works and attain market recognition. PAWA is operating since 22 years with Microsoft as strategic partner & in collaboration with BSA in high standards of excellence and quality in the UAE, Lebanon, Qatar, Sultanate of Oman, Bahrain, Saudi Arabia, Jordan, Kuwait, Egypt and Morocco